We are also involved in making and selling traditional handmade Kashmiri furniture for individual clients and individual orders, just tailor made works for special requests.
All our pieces of furniture are made of the traditional local walnut wood, carved with the Kashmiri traditional motifs. The designs usually include floral motifs as leaves, branches, flowers as well as animals or geometrical motifs. Handmade and carved by local Kashmiri artisans these pieces of furniture are not only beautiful examples of exceptional craft but also of sublime and unique art.
The Kashmiri craftsmanship, wooden artworks and handicraft were already know many centuries ago. Nowadays they still delight those ones who can appreciate the beauty and hard work that goes into creating these pieces of applied art. And this kind of art that never goes out of style or fashion.
We offer you all sizes of tables varying from tea tables to dining ones, chests of drawers, folding screens and even wooden magic boxes for jewelry. On special requests we can also provide you with chairs, beds, cupboards, sideboards and wardrobes.
Here below, there are some samples of designs for tables, the other pieces of furniture and magic boxes for jewelry we may offer you.
Tables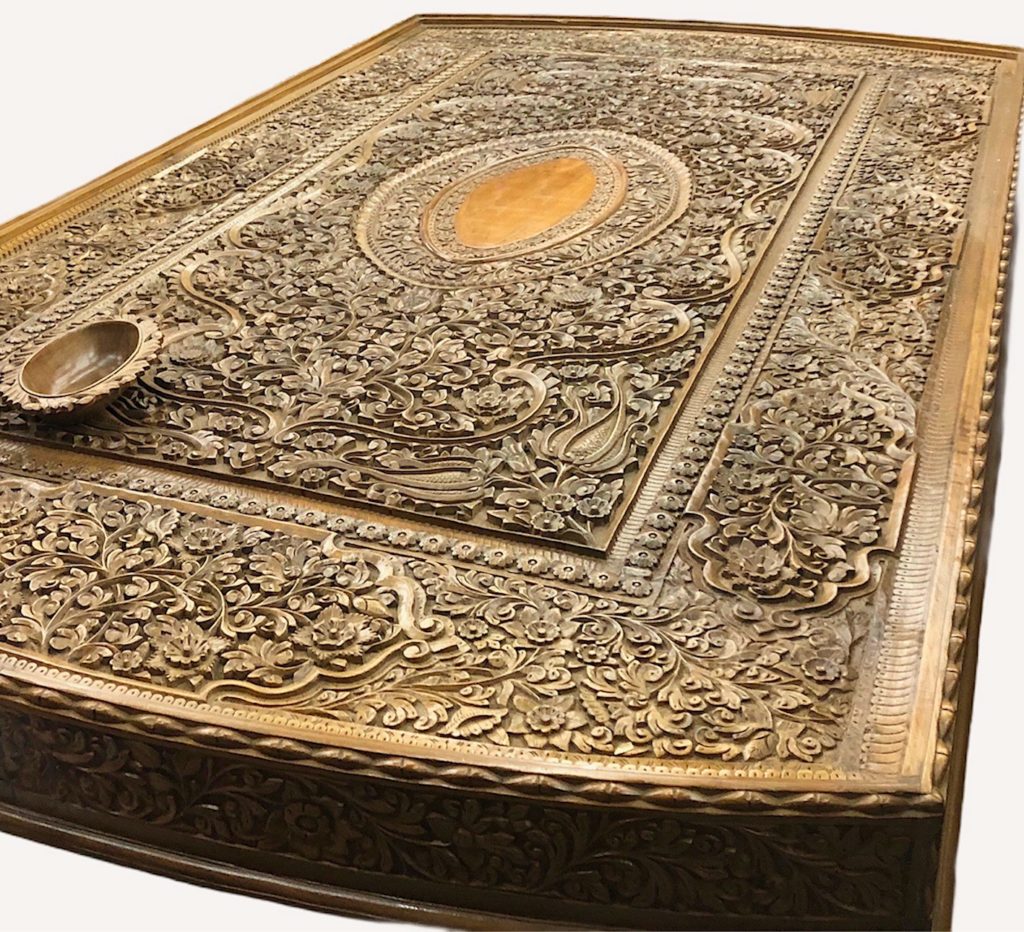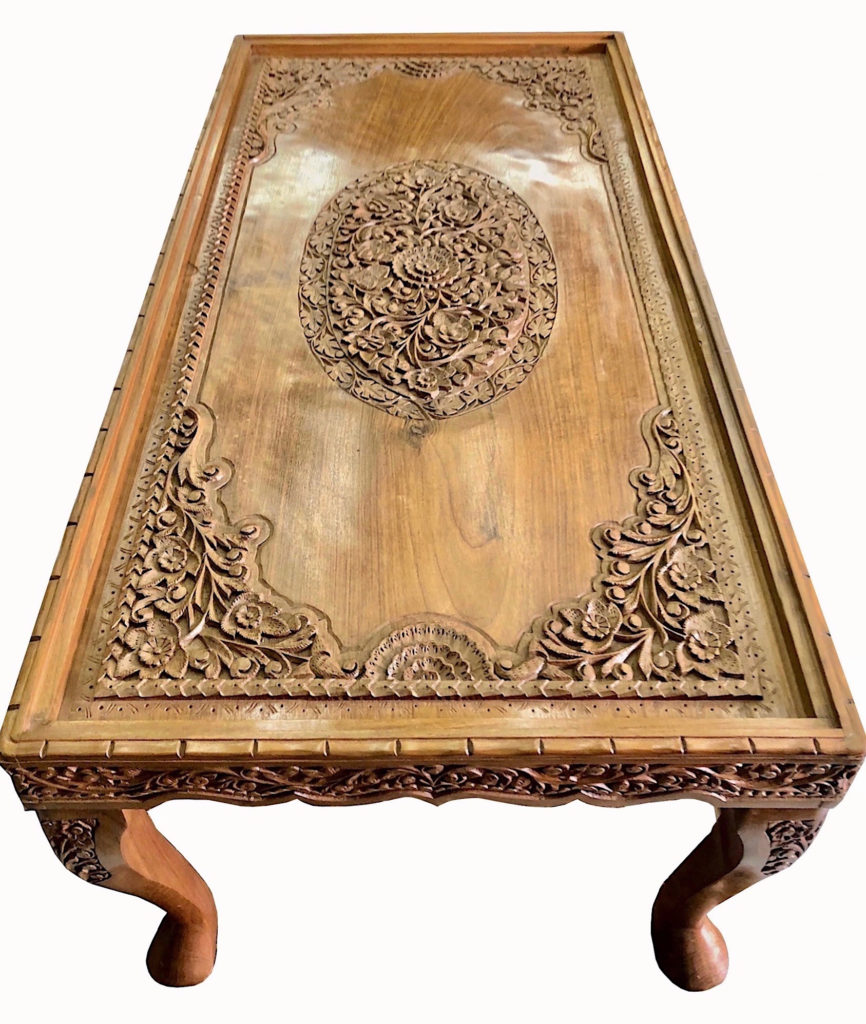 Chests of drawers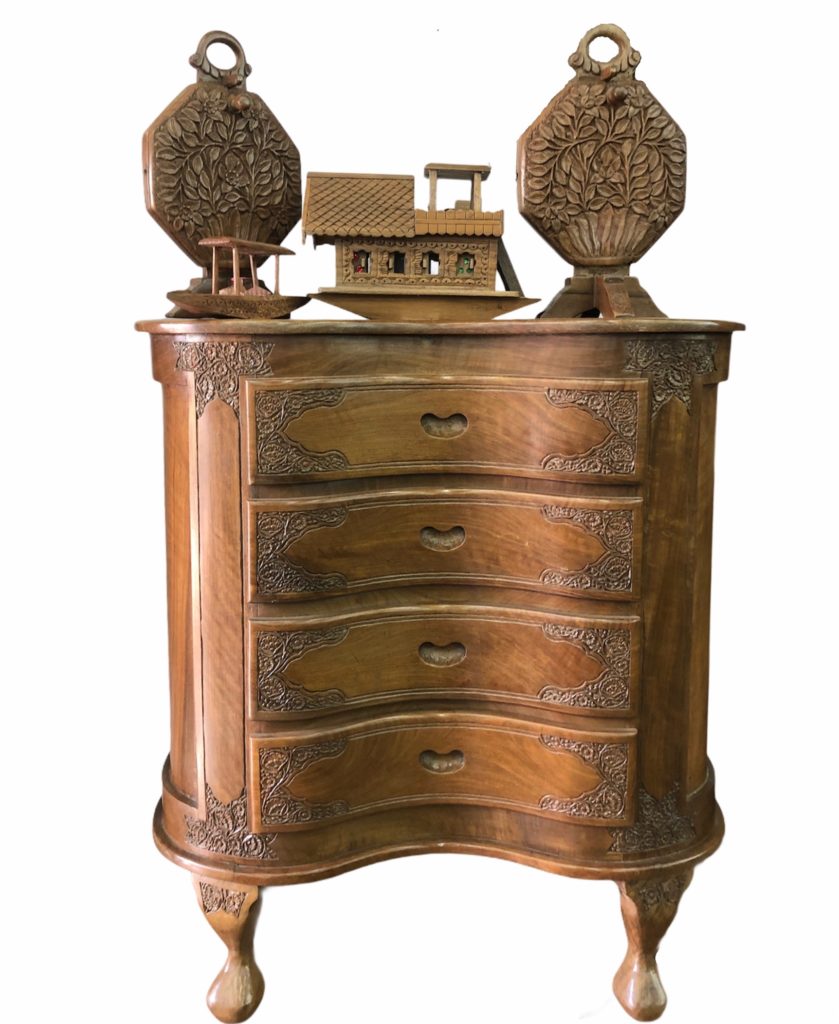 Cupboards and sideboards
Magic boxes for jewelry
Operwork folding screens / doors