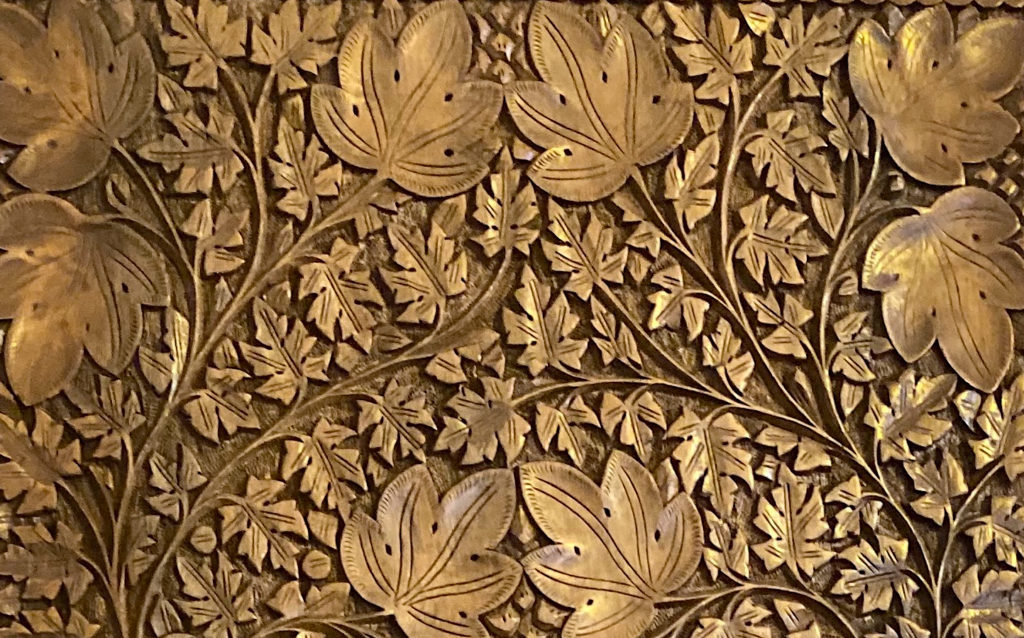 Himalayan Souvenirs?
We offer you real Kashmiri handicrafts, sublime art and elaborated pieces of furniture.
We are a company seated in Srinagar in the heart of Kashmir. Surrounded by lower Himalayas and lotus flowers of the picturesque Dal Lake it is home of many artists and craftsmen. For ages the families have been involved in their particular business connected with unique art and crafts passed down from generation to generation, which has made this region famous for their works in the whole world.
For years our company has been offering the service on the Asian markets. From 2017 we started to provide particular handicrafts also to our European customers.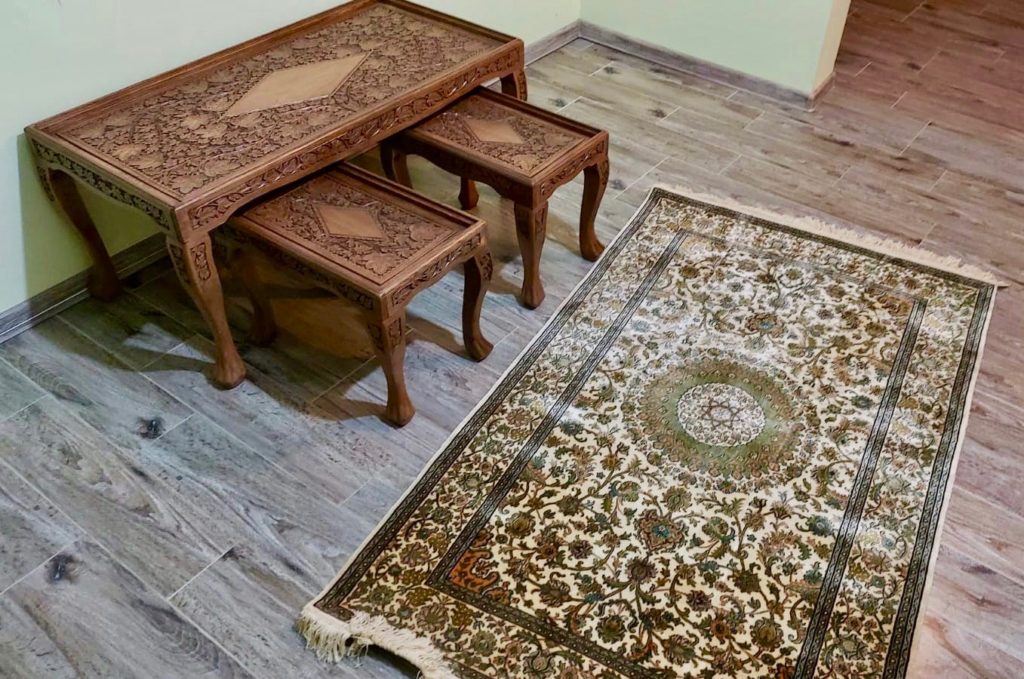 Especially, we are involved in making furniture for individual clients, individual orders, just tailor made works for special requests.
All our pieces of furniture are made of the traditional walnut wood, carved with our Kashmiri traditional motifs. We propose all size tables, sets of furniture, chests of drawers and even magic boxes for jewelry. On special requests we also provide you with beds, cupboards and wardrobes.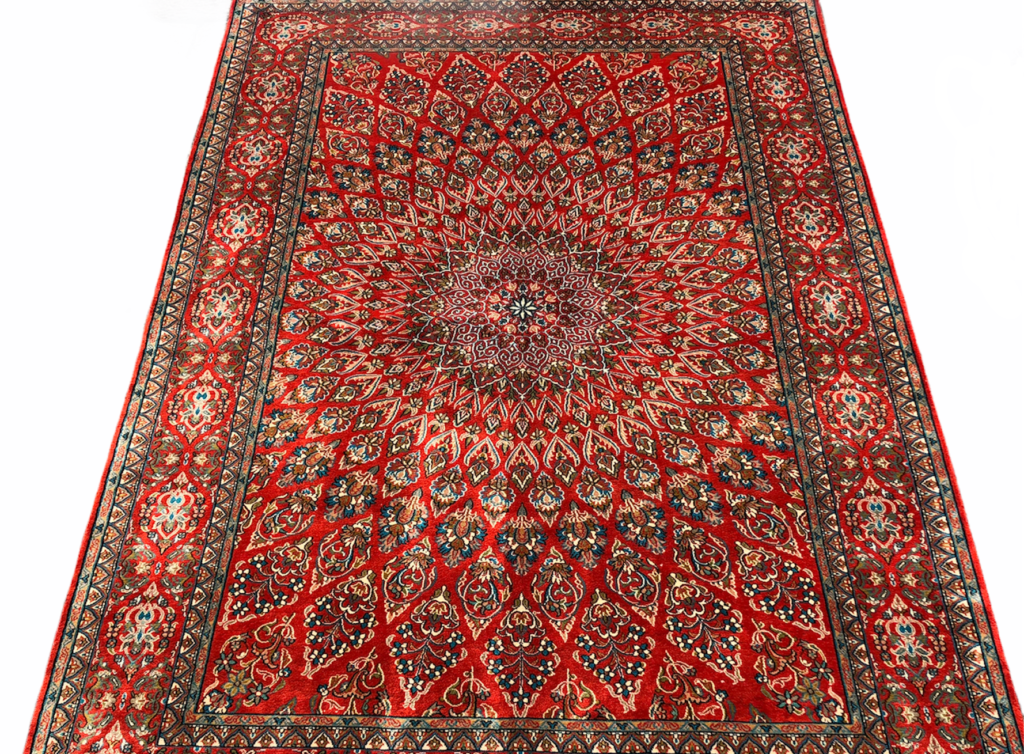 We are also dedicated to selling unique carpets made of silk or Kashmiri wool. Especially, we offer those ones made of silk that are not only examples of exceptional craft but also of sublime art. Elaborated silk on silk or silk on cotton, they are made by local families at their homes during winter time. Some carpets takes several months to be finished, and later they are stored as a part of a family treasure or a dowry. We reach those families directly without any intermediators so we may help directly to those families and local communities as well.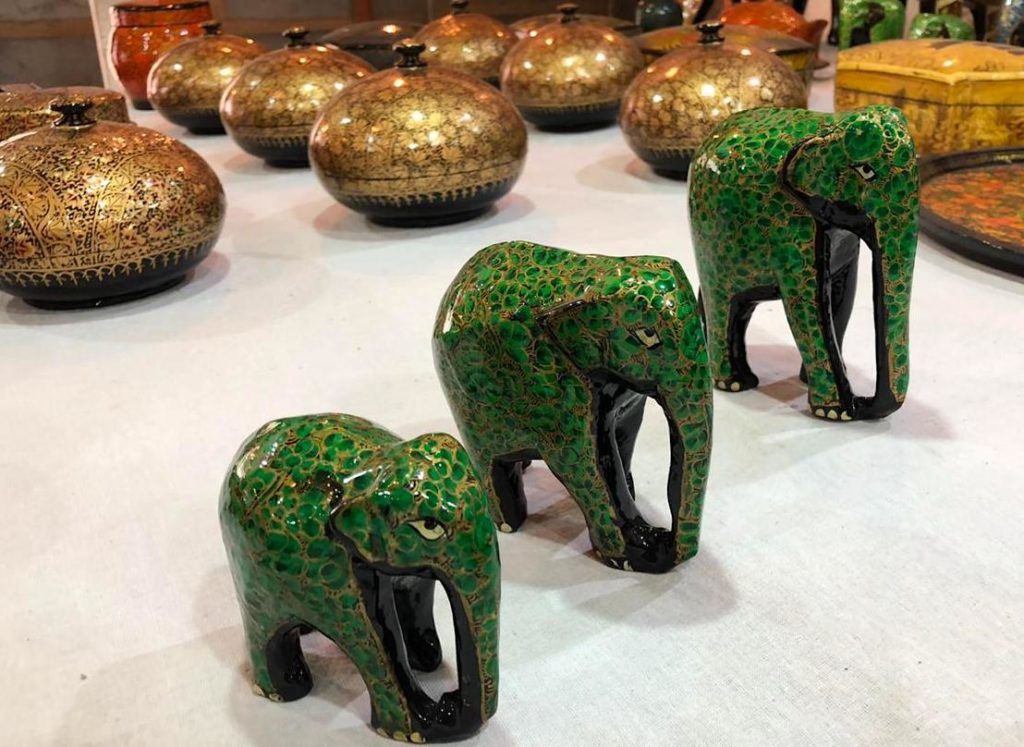 Besides that, we may offer local exceptional souvenirs as papier-mâché handicraft varying from vessels, boxes, vases, statues of animals to Christmas decorations as well as all the rich variety of pashmina shawls.