We would also like to offer you particular souvenirs and handicraft made of wood or papier-mâché, as well as high quality pashmina shawls.
Wooden souvenirs include sculptures of elephants, Buddha statues, bowls and vessels. They are made of walnut wood or rosewood and craved by local artists who live in Srinagar and at the bank of the magic Dal Lake.
Papier-mâché handicraft is exceptional and original. It is made of torn, soaked rice paper and organic glue that holds the mass in the right shape. After which it is decorated with beautiful local paintings. This kind of artwork originally comes from Persia and was brought to Kashmir in 14th century by a sufi saint Mir Sayyid Ali Hamadani. Kashmiri artisans have been known for centuries for their craftsmanship and unique patterns and designs. The papier-mâché souvenirs include boxes, vases, bowls, vessels, elephants, cats, Christmas decorations, Easter eggs and even small pieces of furniture.
Finally, we can also provide you with a variety of high quality pashmina shawls and Kashmiri wool.
Wooden elephants
Papier-mâché handicraft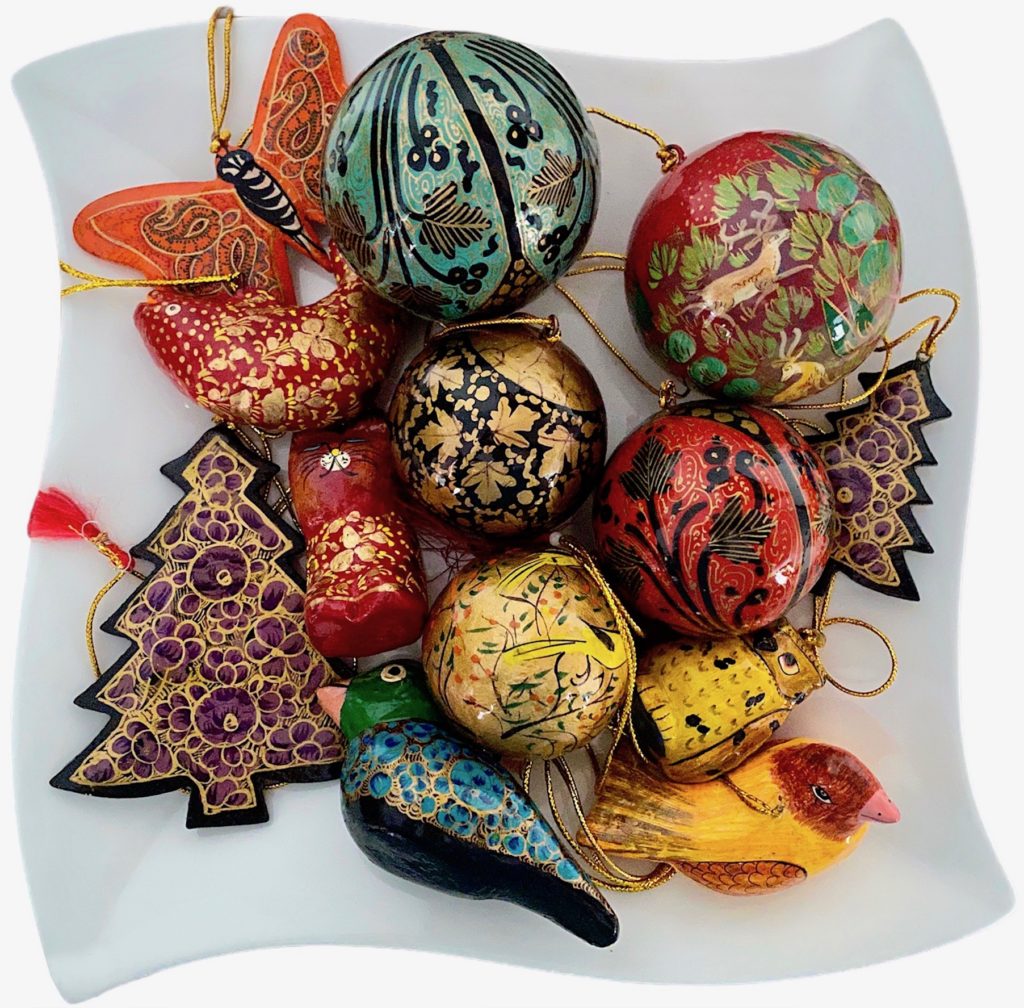 Pashmina shawls